Harold Camping does it again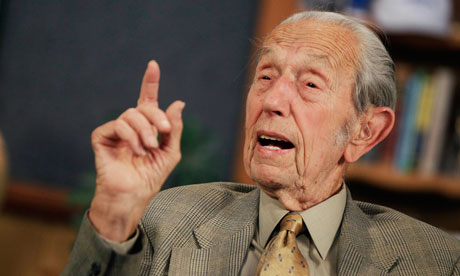 There's a new End Date, True Unbelievers. Harold Camping brings the good news of Armageddon, and you don't have to wait very long: It's October 21st!
Honestly, I thought the dude was dead after I saw that last video of him shying away from the spotlight after yet another failed prophesy. I'd feel sorry for this old man if it wasn't for the fact that he's a bigoted jackass who wants the world to erupt in bloodshed. That's what Rapture is: a genocidal fantasy.
Related posts